A recent update to Ubuntu 8.04 Alpha 4 has included a new default wallpaper which replaces the one carried over from Ubuntu 7.10.
Here's a small section of it: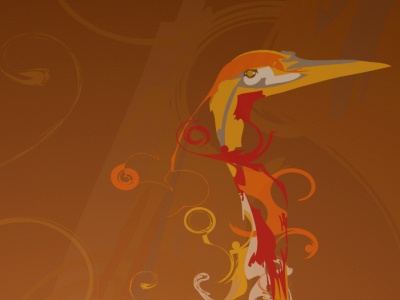 I really like it; the orange, yellow, red, and brown heron design is much more exciting than the plain brown swirls that have been used previously. You can download the full wallpaper and other variations on it from it's page on the Ubuntu artwork wiki.
So far the new wallpaper is the only theme change to Ubuntu 8.04. The complete re-design was delayed, but there should be some small tweaks in the works.
Archived Comments