Update: It's not the major update, but two new themes have been included in Ubuntu 8.04.
The completely new theme for Ubuntu 8.04 has been deferred to the following release. The original plan was to have a fresh theme for every long-term-support release, starting with Ubuntu 8.04 Hardy Heron. Now it has been decided to put off the redesign until Ubuntu 8.10.
[update] Here is the source, a posting by Kenneth Wimer:
Many of the basic questions have now been answered and we can begin to move forward in earnest - remember though, we are not going to change the theme for Hardy radically as it is the last of the LTS cycle (stated in previous mails, launchpad blueprints, irc, etc).
Many theme concepts can be found in the Ubuntu Artwork wiki. Below is one of the many that have been popular, Gelatin: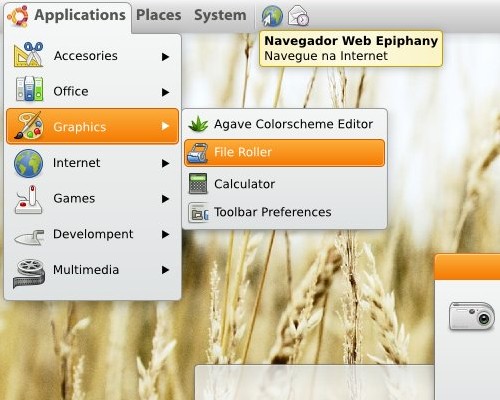 The 8.04 theme won't be exactly the same, there are plans to make minor improvements. Work on the totally new theme has not stopped either so now there will be plenty of time to make it great.
It's disappointing that there will be no new theme, it was due to be one of the highlights of the release. Just think about the many other improvements that will make it in to Ubuntu 8.04 like Firefox 3, PulseAudio, Transmission, and better Compiz Fusion effects.
Archived Comments