UPDATE: See How to Install Google Earth in Ubuntu 10.04 for up-to-date instructions!
Google Earth is a 3d globe that puts the world's geographic information at your fingertips. It's is available on Linux, Mac, and Windows.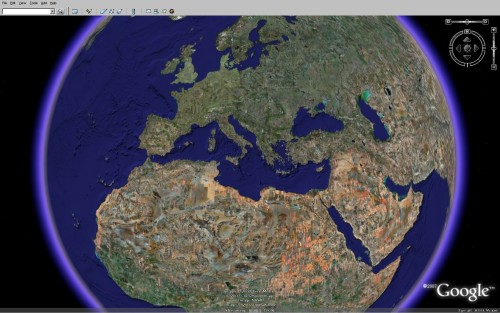 Start the installation by downloading the Linux installer.
Open a terminal and change to the directory where the installer downloaded to. If it's on your desktop you can use this command:
cd ~/Desktop

Change the permissions on the installer so you can run it:
chmod +x GoogleEarthLinux.bin

Run the installer as the root user:
sudo ./GoogleEarthLinux.bin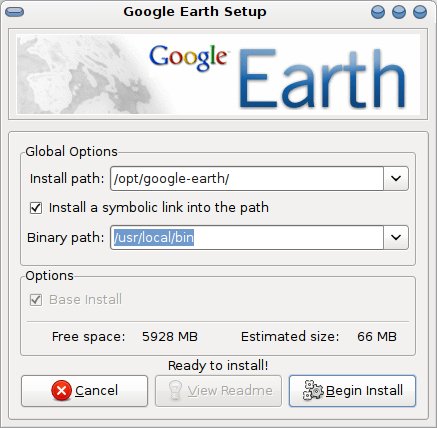 The installer dialog will open. The default install paths work fine. Click Begin Install.
Once the installation is finished you can click Start to launch Google Earth.
Want to add Google Earth to the Application menu? Open the menu editor in System->Preferences->Main Menu.
Select the submenu you want to use and click New Item. The command value needs to be googleearth.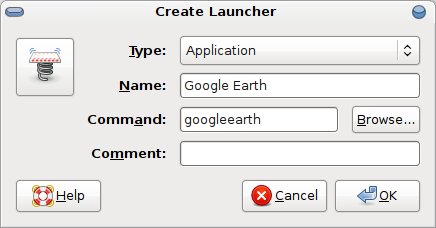 You can now launch Google Earth from the Application menu.
[update] You may also be interested in improving Google Earth's appearance.
Archived Comments