The screenshot tool Shutter has been updated to version 0.88, adding upload support for many more services, including Dropbox. Shutter offers advanced screen capture modes, a built in image editor, image editing plugins, and the new upload plugins.
The new upload plugins seem to be very well implemented. To upload to Dropbox for the first time, all I needed to be was click a button in my browser to authorize Shutter's access to my Dropbox account.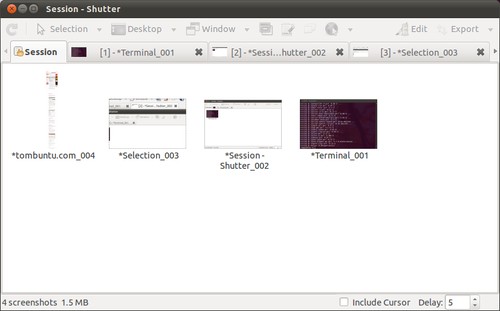 I've had Shutter installed for a while, but I haven't been using it much. However, after taking another look I seem to have solved all my problems with it:
It's not obvious how to resize an image, but it can be done with Shutter. Right click on an image, select Run a Plugin, select Resize, and click Run.
By default Shutter likes to run in the background rather than quitting. Stop this by opening Edit->Preferences->Behavior and uncheck Minimize to tray when closing main window.
By default Shutter will save every image you capture. To stop it from littering your home directory with files you don't want, open Edit->Preferences->Main and select Do not save file automatically.
Ubuntu 11.10 and 11.04 both have an older version of Shutter in their repositories. To get version 0.88 with the new upload plugins, you'll need to follow the directions to add the official Shutter PPA.
Archived Comments