If you have played and liked the open source Worms clone Wormux, then you should definitely try Hedgewars. It's a turn-based strategy game featuring teams of hedgehogs battling on destructible terrain. Hedgewars includes lots of fun weapons, great sound effects, can generate random maps or play pre-made ones, and includes a good computer AI as well as online play.
Hedgewars is open source, and packages of the latest version are available for Ubuntu at GetDeb.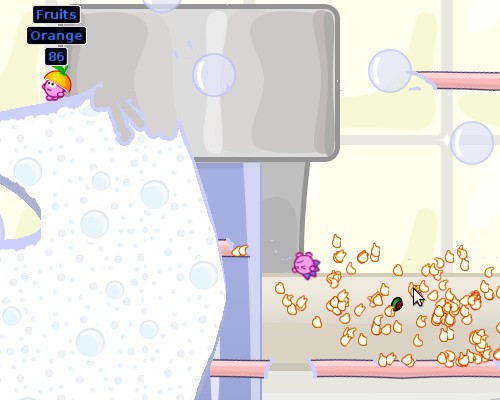 From Hedgewars' setup interface, you can jump right to quick game against an AI team, start a multiplayer custom game, connect to a network game, or host your own Hedgewars server.
One feature I really like is the teams setup. You can create your own teams, name their members, choose from a selection of hats for the hedgehogs to wear, and even choose what voice your team will have.
Here are the in-game controls you'll need to get started: move the current hedgehog (right and left arrows), aim weapon (up and down arrows), control power and fire (hold left mouse button and release), open weapons menu (right mouse button), jump (return key). See the Hedgewars FAQ page for more controls.
Archived Comments