Flash Player 10 adds new filters, 3D effects, better typography support, and more. For Linux users this version offers windowless mode support (transparency through Flash, and page elements rendered above Flash), V4L2 camera support, smooth fullscreen video playback, and better performance.
[update] In Ubuntu 10.04, Ubuntu 9.10, and Ubuntu 9.04, you can install Adobe Flash Player for Ubuntu from a package. The package flashplugin-installer automatically downloads the latest version from Adobe and installs it for your web browsers. Search for flashplugin-installer in the Ubuntu Software Center, in a package manager, or install it via the terminal using the command below:
sudo apt-get install flashplugin-installer

[update] Adobe still does not provide a 64-bit Flash Player. I don't have a 64-bit Ubuntu installation to test on, but Alejandro left a link in the comments that could help 64-bit users.
The Flash Player in Ubuntu 8.10 has not been kept up to date with recent testing versions, so it's not looking likely that this final release will be included now. However, Adobe is now making it much easier for Linux users to install the Flash Player.
[update] This version of the Flash Player is now available in Ubuntu 8.10! Install it from the flashplugin-nonfree (click link to install) package.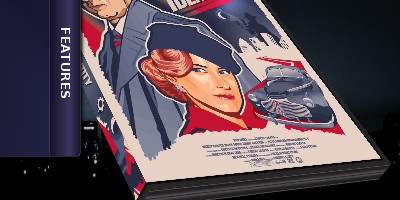 I've tested these steps on both Ubuntu 8.04 and 8.10.
You'll need to first remove any previous versions of Flash Player you have installed. This includes manual installations and the flashplugin-nonfree package from Ubuntu. Use this command to remove Ubuntu's Flash package:

sudo apt-get remove flashplugin-nonfree


Visit Adobe's download page, select the .deb for Ubuntu 8.04+ download, and install the package.

Restart your web browser.
Adobe's doing something interesting on their download page now. As well as a tar.gz download and a few for other distributions, there is now an Ubuntu deb package and an Ubuntu Apt-URL link. The Apt-URL link points to a package not in the Ubuntu repository (adobe-flashplugin), and Adobe doesn't seem to be hosting their own repository so this is of no use at the moment.
The plugin itself is great. Like the release candidate, the only problems I've had are some sites which check for Flash support and don't recognize version 10. This should change now that the final release is out.
If Flash Player 10 is not working well for you, here's how to downgrade back to the Ubuntu-provided version:
sudo apt-get remove adobe-flashplugin
sudo apt-get install flashplugin-nonfree

Archived Comments