CodeWeavers, a company which sells a proprietary version of Wine, has released an easily installable package for running Google Chrome on Linux. CrossOver Chromium is a modified version of Chromium (the open source code which runs Google Chrome) combined with CodeWeaver's modified version of Wine.
Right now the only advantage running CrossOver Chromium over Chrome with Wine is that HTTPS pages will work. This is where they probably spent most of their time, they needed to implement the winhttp DLL in Wine. CodeWeavers contributes code back to the Wine project, so Wine could soon be getting HTTPS support also.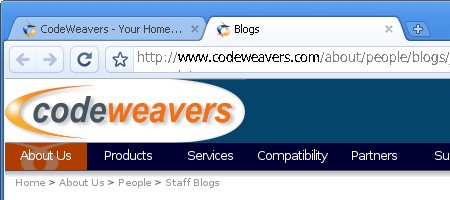 However, CrossOver Chromium can also save you the time getting Wine set up to work with Chrome. To install it, download and install either the 32 or 64 bit DEB package. CrossOver Chromium can be opened by selecting Applications->CrossOver Chromium->Chromium.
Archived Comments