Ubuntu 8.04 "Hardy Heron" has been released!
Download and Install from a CD:
Download CDs from this page, or from Ubuntu's download page (seems to be down at the moment). Scroll down for the BitTorrent downloads, will be much faster while everyone else is trying to download the CDs.
Official CD artwork is availble on the Ubuntu Wiki.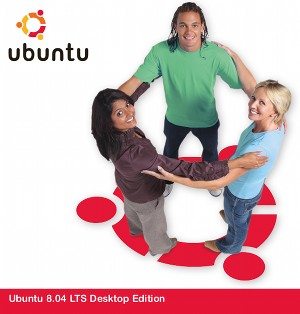 ShipIt
If you can wait, ShipIt can send you free CDs of the new release.
Upgrading a from Ubuntu 7.10:
You can upgrade Ubuntu 7.10 to 8.04 using the update manager. Open Update Manager (System->Administration->Update Manager). Click the Check button to check for updates. You'll see a notice that a new distribution update is available. First, install any remaining updates for your current version. Then, click the Upgrade button and follow the directions. More information on upgrades is available here.
Note that this method is likely to be slow around the time of the official release while everyone else is downloading.
Upgrading from Ubuntu 8.04 development releases
If you've installed an Ubuntu 8.04 development release (alphas, beta, or release candidate), just install any available updates and you will be running the final release.
Archived Comments