Teeworlds is an open source 2D platform shooter featuring online play. Your round character will run, jump, and grapple around maps while wielding weapons and avoiding being killed by other players.
The game recently was forced to change their name because of a copyright issue.
The server browser: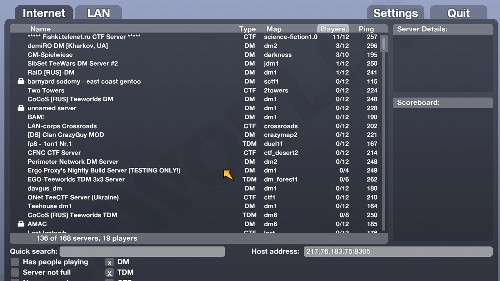 In-game: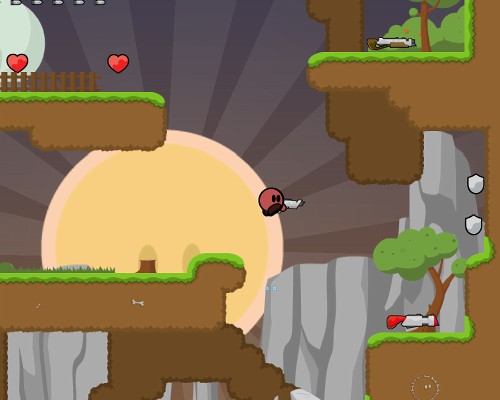 Officially, there are no packages available for Ubuntu. However, there is a repository available (forum thread here). Open System->Administation->Software Sources. Under the Third-Party Software tab, add this source:
deb http://ppa.launchpad.net/jscinoz/ubuntu hardy main

Close the window and when prompted, click to reload the repositories. Now install the package teeworlds from the command line or in your package manager.
sudo apt-get install teeworlds

Start Teeworlds from Applications->Games->Teeworlds.
There's no single player mode, but the server browser is excellent and it's easy to join a game. You can find an empty server to figure out the controls in.
Use the A and D keys to move your character left and right, and the spacebar to jump. Cycle through your weapons using the mouse wheel, and fire with a left click. Use the right mouse button to use your grappling hook. Press Escape to bring up the menu.
The graphics and sound effects in Teeworlds are very well done, and the online play is a blast to play especilly if you have some friends on your LAN (server instructions here). I highly recommend giving Teeworlds a try.
Archived Comments