If you've been running the Ubuntu 8.04 Beta, you'll have noticed that the default theme has been changed from the new Human-Murrine back to the same Human theme from previous releases.
Many users complained when the Human-Murrine theme was completely removed from the repositories. Now it's back to being installed, but not the default. You can re-enable the Human-Murrine theme by selecting it in the Theme tab of Appearance Preferences.
Here's a comparison of Human-Murrine (top), and Human (bottom):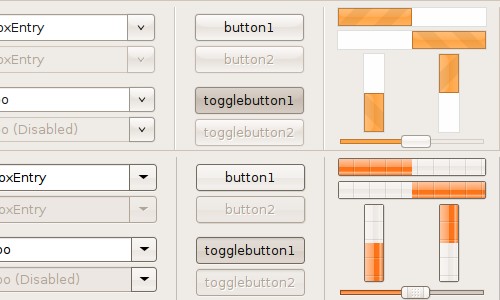 Which theme would you like to see as the default in Ubuntu 8.04? I don't particularly like Human-Murrine but it would be nice to have a change, after all Human has been the default for almost 2 years now.
Archived Comments