Approximately one year ago I started publishing posts on Tombuntu!
In March 2007, I started to write posts seven days a week until early September 2007 when I switched to the weekday schedule. Tombuntu now has 300 posts, over 2,000 RSS feed subscribers, and receives thousands of visits per day. Just today the 1,000th comment has posted.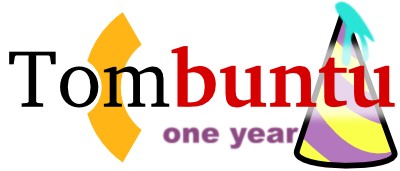 It's been a lot of fun seeing Tombuntu grow (It might be time to get better web hosting, anyone else finding the site slow at times?). I've definitely learned a lot about Linux and blogging during the year.
Thank you for reading, and enjoy another year of Tombuntu!
Archived Comments