Nexuiz is one of the most popular open-source first person shooter games. It's been in development for a long time, and the new 2.4 release has added a new menu system that's easier to use, improved 3d effects, more game content, and improved performance. The version included in the Ubuntu repositories is now out of date, so you'll need to install version 2.4 manually.
[update] Nexuiz 2.4 is now available in the Ubuntu 8.04 repositories. Install it by installing the package nexuiz and optionally nexuiz-music.
sudo apt-get install nexuiz nexuiz-music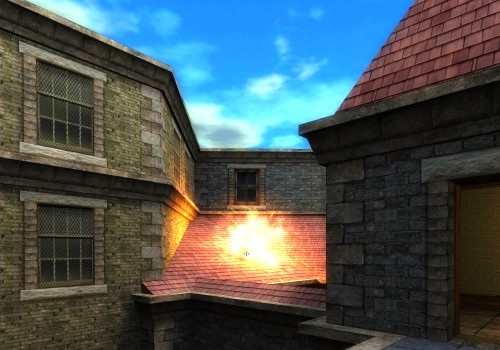 Download the Nexuiz 2.4 archive (approximately 300 MB) to your home directory:
wget -P ~ http://superb-east.dl.sourceforge.net/sourceforge/nexuiz/nexuiz-24.zip

Extract the archive:
unzip ~/nexuiz-24.zip -d ~

Move the Nexuiz folder to /opt (you'll need to enter your password):
sudo mv ~/Nexuiz /opt/

You can now delete the archive from your home directory:
rm ~/nexuiz-24.zip

Ready to frag some noobs? You'll probably want to disable Compiz first for best performance. Once you are ready, use this command to start Nexuiz:
/opt/Nexuiz/nexuiz-linux-glx.sh

You can add Nexuiz to your Applications menu using the menu editor in System->Preferences->Main Menu. You'll want to download an application icon for Nexuiz.
Want to take a screenshot in-game? Press F12 and a screenshot will be saved to ~/.nexuiz.
Archived Comments