Spend a lot of time building a non-brown theme whenever you install Ubuntu? There's a little-known theme called Blubuntu easily installable from the Ubuntu repositories that can switch every aspect of your desktop to blue.
The goal of Blubuntu is to offer a polished and cohesive alternative to Ubuntu's default theme.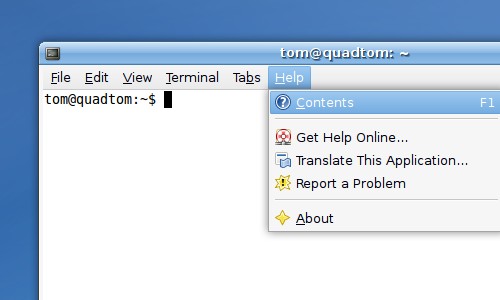 Install the theme's metapackage to install all the Blubuntu components, including the GTK widgets, Metacity, and GDM login screen themes. Click here to install blubuntu, or run this command:
sudo apt-get install blubuntu-look

Once the theme is installed, it's easy to switch to Blubuntu. Open Appearance Preferences from the System->Preferences->Appearance menu and select the Blubuntu appearance. Once the theme is applied there will be a notice asking if you want to apply the suggested wallpaper image.
If you want to use the GDM login theme as well, open Login Window Preferences from the System->Administration->Login Window menu. Select Blubuntu from the list of themes.
Archived Comments