For a while I had been noticing that video playback in both Totem and VLC was too dark. Using VLC I could manually adjust the brightness to watch videos normally. Today, I found how to fix the problem.
In Totem's preferences dialog, the slider for brightness was turned down. I clicked Reset to Defaults and videos system-wide started to play normally.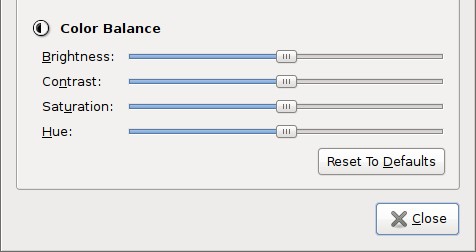 Maybe I was just messing with these setting a while ago and forgot. What makes me think otherwise is that the slider for brightness always drifts a small amount after I play a video in Totem. Has the brightness setting been slowly getting darker and darker over time? Has anyone had this problem?
I found a thread in the Ubuntu Forums that could be related.
Archived Comments