GNOME's text editor, gedit, has a setting enabled by default that will leave heaps of hidden backup files even when the originals have been deleted.
In Linux, a file or directory names beginning with a dot will be hidden. GNOME additionally hides file names ending in a tilde character (~). The tilde is what gedit uses to hide a previous version of the current file being edited.
Unhide the tilde files by selecting Show Hidden Files in File Browser's View menu. I've even cleared out my desktop before, and today I found another 14 old gedit backups there.
Delete the files with names ending in a tilde, and then turn off this feature in gedit. Select Edit->Preferences to display the gedit Preferences dialog. Open the Editor tab and uncheck Create a backup copy of files before saving.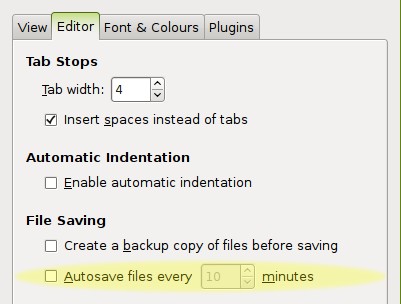 Archived Comments