Picasa is Google's free photo organization software. Picasa runs on Linux officially, but instead of a native port to Linux it uses Wine to run.
Picasa is software that helps you instantly find, edit and share all the pictures on your computer. Every time you open Picasa, it automatically locates all your pictures (even ones you forgot you had) and sorts them into visual albums organized by date with folder names you will recognize.
Going to the official website, picasa.google.com, I saw no mention of the Linux version. A Google search brought me to the Linux site where I downloaded the DEB package for Picasa 2.7 beta. I hope that once it's out of beta, Picasa for Linux will be available on the main website.
After the installation, the Picasa launcher was added to Applications->Other rather than a proper submenu. Launching Picasa caused nothing to happen for about 30 seconds until the license agreement opened.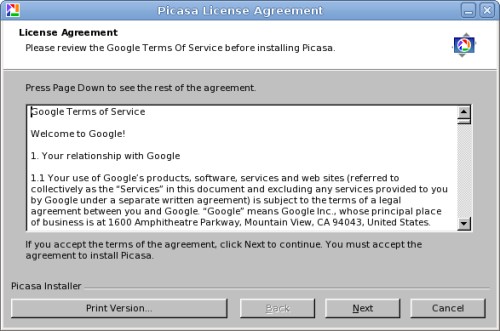 The ugly interface widgets and gray background give Picasa away as a Wine application. Luckily, most of Picasa uses non-native widgets which look fine. The media detection worked perfectly and alerted me to new photos.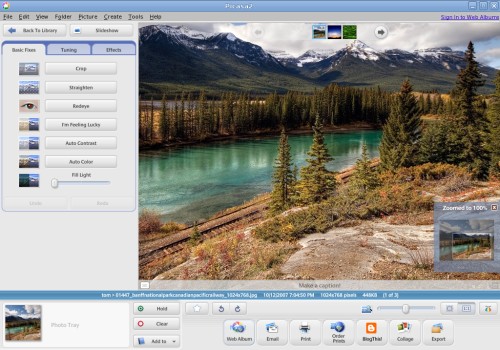 I found Picasa for Linux to be polished and working well despite running on top of Wine. In depth instructions for installing Picasa can be found here.
Archived Comments