The Epiphany web browser does not have a handy search bar like Firefox. But its powerful smart bookmarks system lets you create as many as you like for any search engine you choose.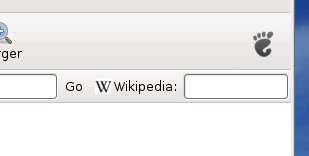 Smart bookmarks are bookmarks which can take arguments. To create one for use as a search box, start by doing a search in your preferred search engine. Then select Bookmarks->Add Bookmark to create a new bookmark of the results page and edit the address to replace the search terms with %s.
This is the address I used for my Wikipedia search box:
http://en.wikipedia.org/wiki/Special:Search?search=%s&fulltext=Search


After you have created the bookmark, select Bookmarks->Edit Bookmarks to open the bookmarks manager. From here you can drag your new smart bookmark from the list to the toolbar.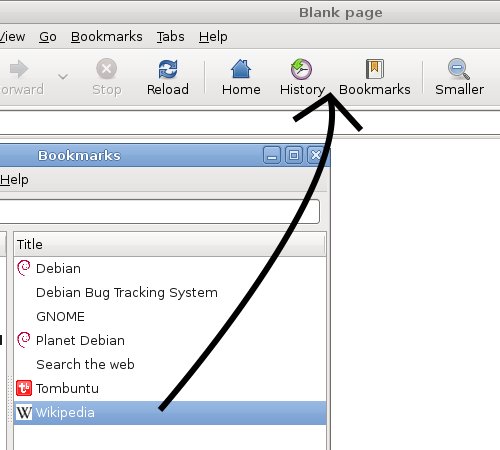 Instead of a simple button, smart bookmarks are shown as a labeled text box. Type your search terms and press Enter to perform a search.
A default smart bookmark called Search the web can be used as a search bar for Google.
Archived Comments