Ubuntu 8.04 "Hardy Heron" Alpha 1 has been delayed one day to November 30. Later today I will update this post after I have the alpha running in VirtualBox.
[update]
The alpha has been officially released. It is available for download from Ubuntu.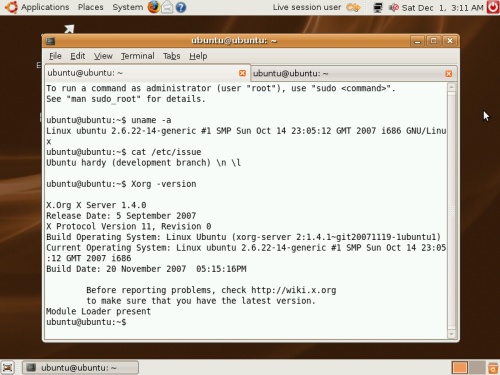 Not much has changed yet. The only difference that I noticed immediately was that the screen resolution was lower in VirtualBox than usual. This could be caused by the new Xserver 1.4 included in alpha 1.