The AptURL Protocol Handler is a program that handles special URLs for installing packages. This means that special links in web pages can install software. Ubuntu 7.10 has AptURL installed by default. Installing applications does not get any easier than this:

Click here to install the gweled game.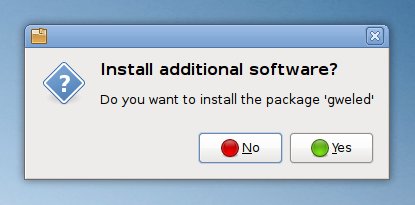 AptURL should be compatible with most browsers on Ubuntu, I tested it with Firefox and Epiphany and it worked fine. If you haven't upgraded to Ubuntu 7.10 yet, you can get AptURL by installing the apturl package from the Ubuntu repositories.
Want to make your own AptURLs? The format is simple: apt:packagename.
Archived Comments