The first beta testing release of Ubuntu 7.10, the "Gutsy Gibbon", is now available. Read the official release notes, and download an ISO CD image. Or just look at the screenshots.
The Ubuntu developers are hurrying to bring you the absolute latest and greatest software that the open source and free software communities have to offer. This is the Ubuntu 7.10 beta release, which brings a host of excellent new features.
Remember that this is an unstable testing release. Don't install it if you want a stable system! The final release is on October 18.
I will update this post once I have downloaded and tried this release.
[update]
I got Ubuntu 7.10 running in VirtualBox. The first time it started up, the panels did not appear. Running gnome-panel in a terminal fixed it. After rebooting the panel started just fine, but there was a delay before the GTK and icon themes took affect. Other than this I had no problems. Here is the default desktop: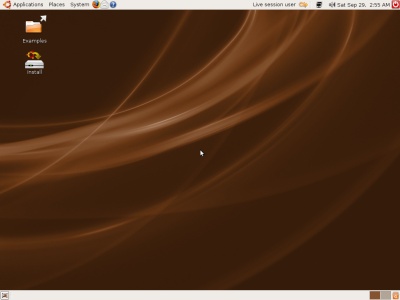 I am pleased to see that the visual effect configuration tab has been improved: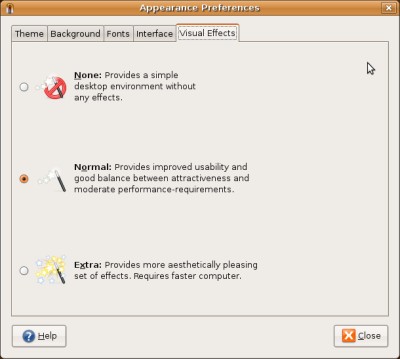 The default desktop wallpaper image is not going to change, but it looks like some nicer ones will be installed by default also.
Archived Comments