Even running in Wine, uTorrent is an excellent BitTorrent client on Linux. But in my opinion, Deluge has overtaken uTorrent recently. Deluge is lightweight, feature rich, open source, and runs natively with GTK.
Deluge is a BitTorrent client for Linux and other Unix-Like operating systems. Deluge was created because of the lack of a good, native, GTK based torrent solution for Linux. When Deluge was first released in September 2006, it was very limited and lacking in features, but over the last year, Deluge has been one of, if not the most rapidly developed BitTorrent client on the web. Now, Deluge is among the most feature-rich clients in development, and it does this without the need of tools such as Java or Wine.
I did not stop running uTorrent on Ubuntu once I found Deluge because it lacked encryption and the interface was messy. Both those problems are fixed now.
If you are looking for a good BitTorrent client for Ubuntu, try out Deluge, the latest releases are getting better and better.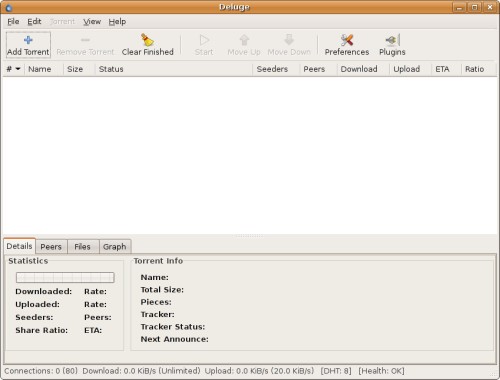 Archived Comments